Initial Public Offering (IPO)
When an unlisted company intends to go public on a stock exchange (IPO) for the first time, there are a wide range of matters that must be implemented, including the formulation of business plans, budget performance management, the establishment of internal management systems such as regulations, and the establishment of a corporate information disclosure (IR) system for investors.

Normally, when the period for applying for listing is set to the N period, the stages are divided into N-1 and N-2 periods, and preparations are made by calculating backwards, but we provide support for the issues at each stage.
IPO stage, main implementation items, and support items of our corporation (examples)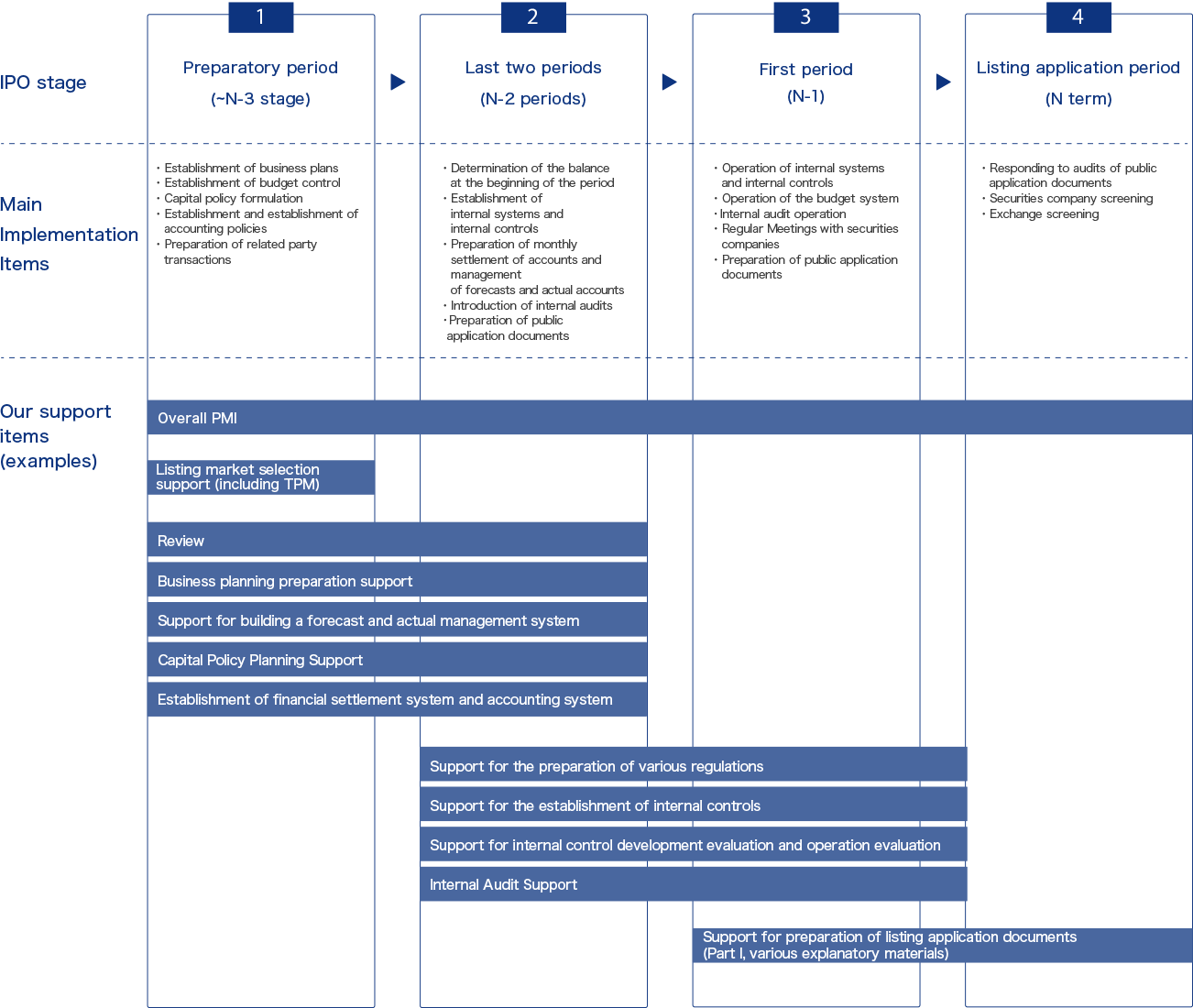 * We do not undertake IPO audits (quasi-financial instruments and commercial law audits).
* We also support referral to audit firms, securities companies, and printing companies.